This Specimen has been sold.
Two Edrioasteroid Fossils - Cedar City Formation, Iowa (Reduced Price)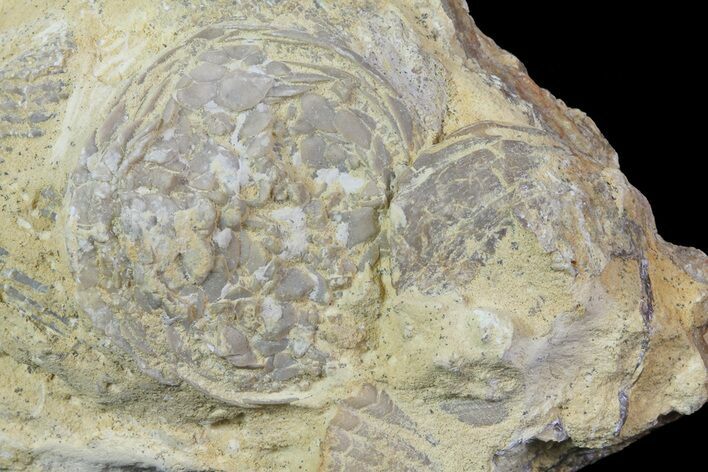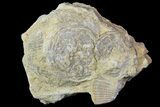 This is a pair of Edrioasteroid
fossils
from the Cedar City Formation near Brandon, Iowa. It comes from an old collection and it's labeled as "probably a new species. Is currently being studied by Bruce Bell". It's a fairly old label, so it's very possible it's been described long ago, though I can't find anything referencing it.
There are two Edrioasteroids on the piece of limestone, the larger being 1.1" wide, plus several partial brachiopods.
Edrioasteroids are an extinct class of echinoderms that lived from the Ediacaran until the Permian, about 300 million years ago. The living animal would have resembled a pentamerously symmetrical disc or cushion.
AGE
Devonian

FORMATION
Cedar City Formation