Exquisite "Flying" Metacanthina Trilobite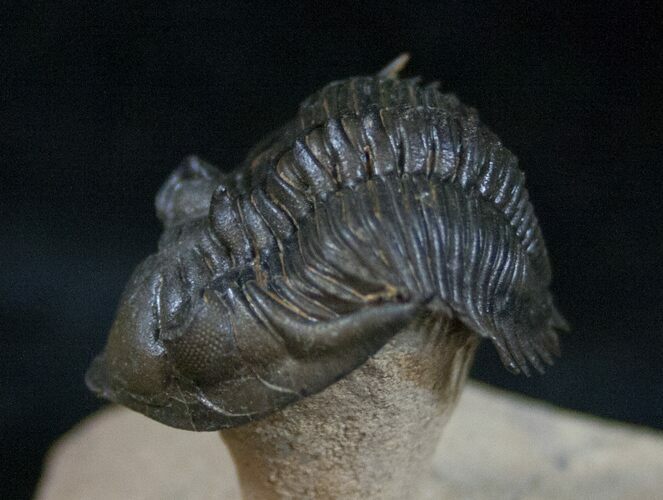 The preparation of this Metacanthina issoumourensis trilobite is exquisite. All of the surrounding matrix and much of the matrix underneath the trilobite has been removed so that it "flies" on a pedestal of rock. Only the most skilled preparators can do this type of work, and it requires dozens of extra hours of work under microscope where even the most minute mistake can spell disaster.

The trilobite itself is arched over and would be about 1.4" long if outstretched. It has wonderful preservation and even all of the individual eye facets can be seen. It was quarried from the Lower Devonian Formations near Atchana, Morocco. This species has often been referred to as "Asteropyge" or "Kayserops" but it's genus really is Metacanthina. There is no restoration on this specimen.
SPECIES
Metacanthina issoumourensis
LOCATION
Atchana, Morocco
FORMATION
Lhandar Formation