Miniature Ammonite, Brachiopod & Gastropod Fossil Cluster - France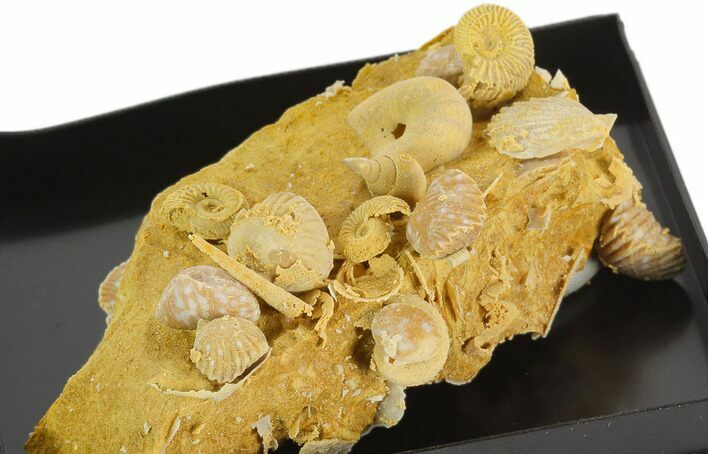 This is an exquisite cluster of small ammonites and other fossils (brachiopods, gastropods, etc) which have been prepared using acid etching techniques. The detail of these small ammonites is amazing and it's a very displayable piece. These miniature ammonites are a relatively new find out of France from near the Austrian border. I haven't seen them on the market anywhere else. They are Jurassic in age, Oxfordian Stage.

The entire cluster measures 3.4 x 1.8" and comes in an acrylic display case.
LOCATION
Fernette, South Alsace, France