Extremely Inflated Wenndorfia Trilobite - 3.51"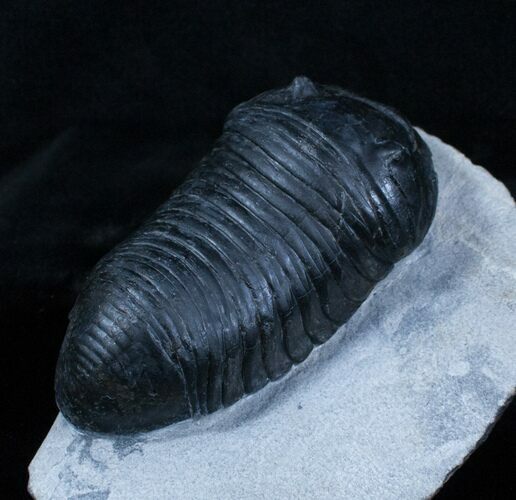 This is a rarely offered trilobite from Morocco of the species Wenndorfia plana. This specimen is quite large for the species at 3 1/2 inches and is extremely inflated. It looks like it is ready to crawl right off of the rock. It's small eyes protruding above it's head can easily be seen.

There is some minor shell restoration on the trilobite. This is to repair areas where the trilobite was broken during collection and had to be pieced back together. The lighter colored areas on the left hand side of the trilobite is natural color variations in with the shell.

LOCATION
Bou Lachrhal, Morocco