Flying Crotalocephalina Trilobite - Wow!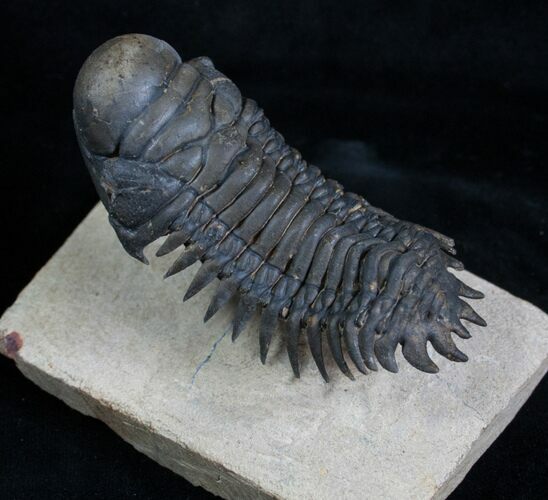 This is one of those trilobite specimens that makes you say, "wow they really do look like little aliens". It's a fantastically prepared Crotalocephalina gibbus from near Lghaft, Morocco. What makes this particular specimen so special is it was prepared in a "flying" pose by removing most of the rock from underneath so that it is perched on a pedestal. Even much of the matrix was removed from underneath all of the pleural spines. This would have taken DOZENS of hours of preparation work by a very skilled preparator under microscope.

The specimen would be just over 3 inches in length is fully outstretched and has a wonderful dark shell preservation typical of the Lghaft locality. There are a few repaired cracks from where the rock was broken during collection but no restoration.


SPECIES
Crotalocephalina (Crotalocephalus) gibbus
FORMATION
Lhandar Formation