Fossil Mastodon (Gomphotherium) Tusk Sections - Kansas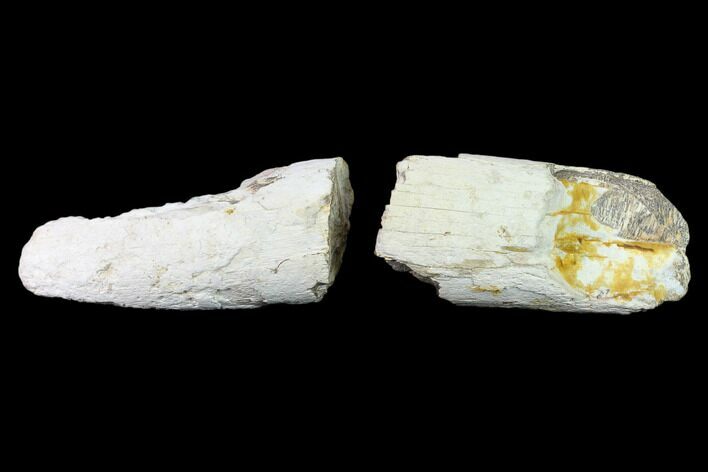 These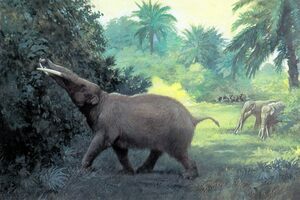 An artists reconstruction of Gomphotherium.
two fossilized sections from a tusk of Gomphotherium, a relative of the Mastodon. These two tusk pieces were found together within river gravel in Sedgwick County, Kansas.
The distal tusk section is 5.2" long and the proximal section is 4.7" long. The proximal-most end of the tusk has been stabilized with glue. Both sections are included with this purchase.
SPECIES
Gomphotherium sp.
AGE
Pleistocene

LOCATION
Sedgwick County, Kansas
SIZE
5.2" long and 4.7" long