Fossil Turritella (Gastropod) Earrings - Sterling Silver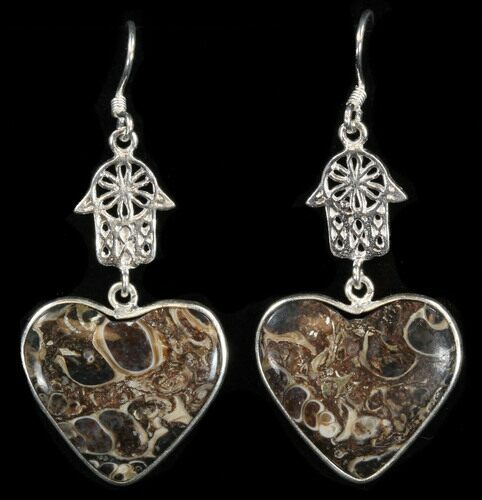 This is a pair of beautiful, heart shaped earrings made from polished, agatized gastropod (snail) fossils from Wyoming. The setting on this earrings is sterling silver.

These fossils are Eocene in age or approximately 45-50 million years old. While they are typically referred to as Turritella, these ones are technically of the species Elimia tenera. Elimia is a genus of freshwater snail while Turritella lived in salt water.
AGE
Eocene

LOCATION
Near Fort Bridger, WY
FORMATION
Bridger Formation