This Specimen has been sold.
Fossil Turritella/Snail Pendant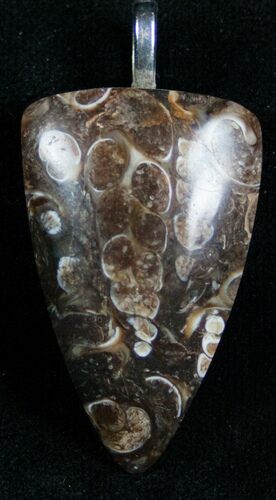 This is a beautiful, sterling silver, wire wrapped pendant made from polished rock containing agatized gastropod (snail) fossils. These
fossils
are Eocene in age or approximately 45-50 million years old. While they are typically referred to as Turritella, these ones are technically of the species Elimia tenera. Elimia is a genus of freshwater snail while Turritella lived in salt water.
AGE
Eocene

LOCATION
Near Fort Bridger, WY
FORMATION
Bridger Formation