Cretaceous Fish Vertebrae In Rock - Smoky Hill Chalk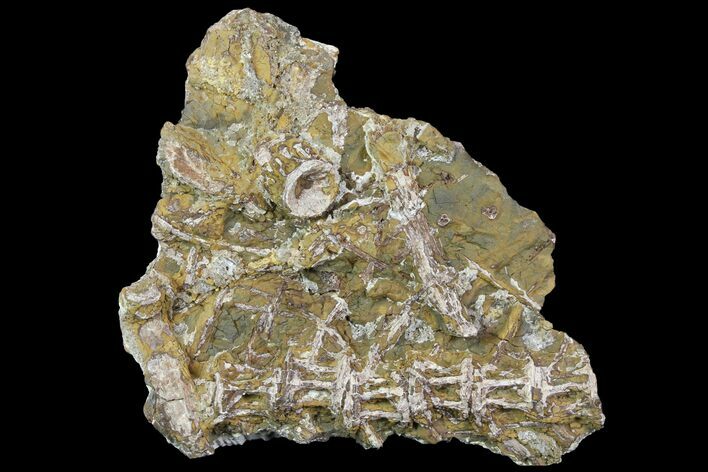 This is a 5.4", fossil fish bone plate. The bones are in good condition with vertebrae, ribs, and other unidentified bones visible. This specimen does not show enough diagnostic markers to determine an identification with any degree of certainty. It is likely an Ichthyodectiformes; that is the same family that includes Xiphactinus and Ichthyodectes.
This specimen includes an acrylic display stand.
The Smoky Hill Chalk Member of the Niobrara Chalk formation is a Cretaceous conservation Lagerstätte, or fossil rich geological formation, known primarily for its exceptionally well-preserved marine reptiles. It outcrops in parts of northwest Kansas, its most famous localities for fossils, and in southeastern Nebraska. Large well-known
fossils
excavated from the Smoky Hill Chalk include marine reptiles such as plesiosaurs, large bony fish such as
Xiphactinus
, mosasaurs, pterosaurs, and turtles.
FORMATION
Niobrara Formation, Smoky Hill Chalk