This Specimen has been sold.
Four Edrioasteroid (Edriophrus) Fossils - (Special Price)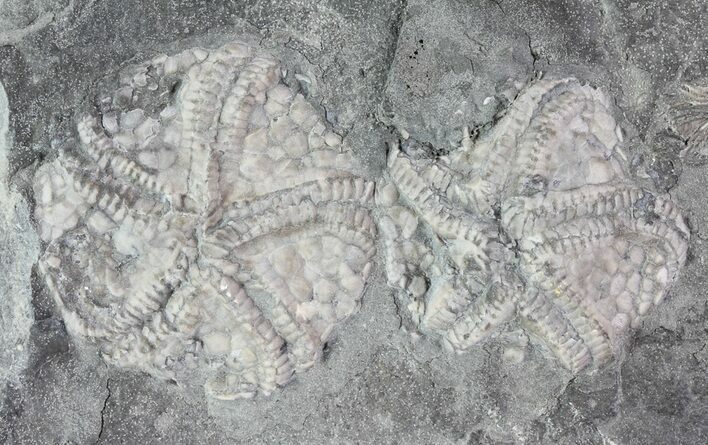 This is a spectacular plate of four, nicely preserved, Edrioasteroid (Edriophrus levis)
fossils
from Brechin, Ontario. They are all around 1.5" wide and in a perfect row on the piece of limestone. The quarry where these Edrios come from has been closed to collecting for some time.
Edrioasteroids are an extinct class of echinoderms that lived from the Ediacaran until the Permian, about 300 million years ago. The living animal would have resembled a pentamerously symmetrical disc or cushion.
AGE
Ordovician

LOCATION
Brechin, Ontario, Canada
FORMATION
Bobcaygeon Formation
SIZE
Largest 1.6" wide on 7.5x3.3" limestone