Detailed, 1.95" Lochovella (Reedops) - Black Cat Mountain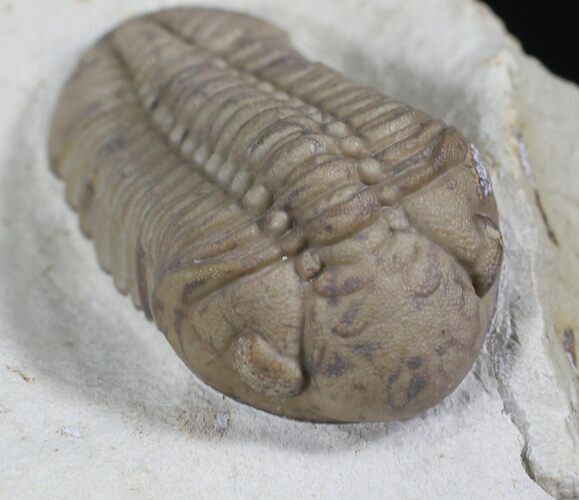 This is an very nice Lochovella (Reedops) deckeri from the Lower Devonian Haragan Formation of Oklahoma. This comes from the famous Black Cat Mountain site and was collected and prepared by the master himself, Bob Carroll. It's large at 1.95" in length which is pretty good sized for the species. All of the minute surface detail can easily been seen including the many eye facets.

There is some interesting mineralization present on the left cheek of it's head.
SPECIES
Lochovella (Reedops) deckeri
AGE
Lower Devonian

LOCATION
Black Cat Mountain, Clarita, Oklahoma
FORMATION
Haragan Formation