This Specimen has been sold.
Hoplolichoides conicotuberculatus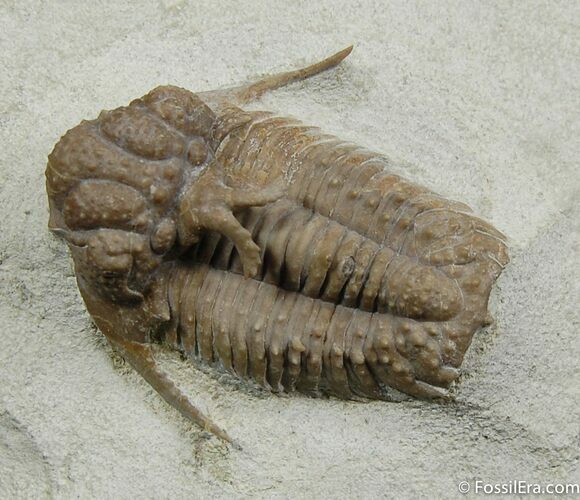 Here is one of the more sought after types of Russian trilobites a Hoplolichoides conicotuberculatus. I've had this particular specimen in my own collection for over a decade and decided it's time to part ways with it. It's just under 2 1/2 inches long, very 3D and has beautiful shell preservation.

Like nearly all specimens from this area there is some restoration on with. There is a small amount of restoration on both genal spines, and the horns near where they were broken during collection. There is also some shell restoration on the right hand side near the axis and below the head. In total it probably represents about 10% of the shell. There is also a lot of repair work done to the matrix.


SPECIES
2 1/2 Inch Hoplolichoides Conicotuberculatus
LOCATION
Vilpovitsy quarry, St. Petersburg region, Russia