Huge 5.5" Cretaceous Nautilus Fossil Small Ammonite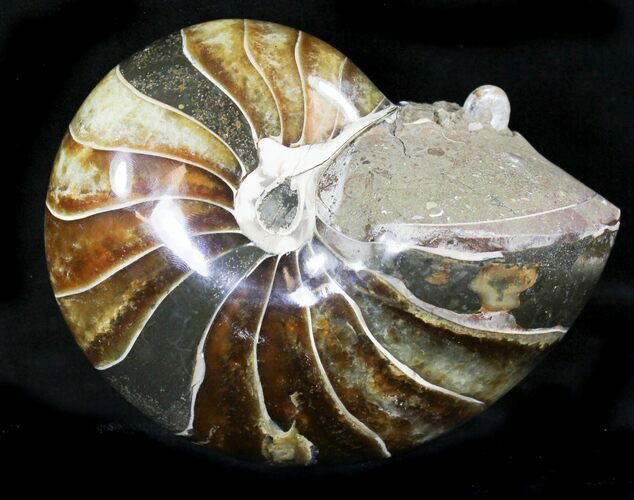 This is a HUGE, polished Cymatoceras nautilus fossil collected in the Mahajanga Province of Madagascar. 3 inches wide is typically considered pretty large for these nautaloides but this specimen is 5.55" and weighs nearly 3 1/2 lbs.

One of the cool aspects of this fossil, is there is another small ammonite fossil preserved right at the entrance to the shell. It has an iridescent shell and has been prepared so that it can be see, partially free of the rock.
SPECIES
Cymatoceras sakalavus
AGE
Cretaceous

LOCATION
Mahajanga Province, Madagascar