Huge Wenndorfia Trilobite - 4.5"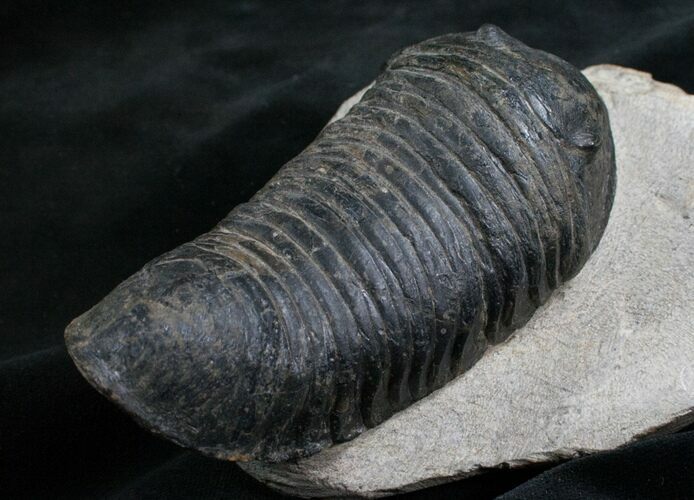 This is a scarce trilobite from Bou Lachrhal, Morocco, Wenndorfia plana. This specimen is huge at 4.5" long and it's nicely inflated. In fact I think it's the largest specimen of this species that I've seen. The small eyes protruding above it's head can easily be seen and it looks like it is ready to crawl right off of the rock.

As with nearly all Parahomalonotus there are patches of shell restoration because shell tends to flake when the rock is broken during collection. Shell restoration appears to be between 5-10%, spread out in small patches, mainly on the head and tail.
LOCATION
Bou Lachrhal, Morocco