Impressive Reboulicidaris Urchin Fossil - 2.8"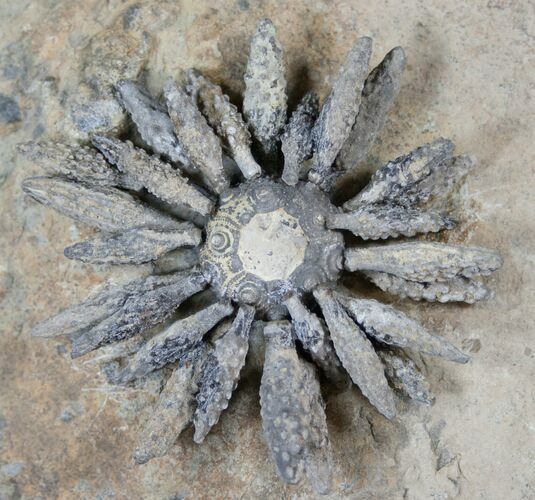 This is a beautifully prepared specimen of a rare species of fossil sea urchin, Reboulicidaris rebouli. It is Lower Jurassic in age and was collected near Amellago, Morocco.
There is very nice preparation on this piece, with the spines removed from the surrounding limestone, individual cleaned and remounted on this fossil echinoderm in a lifelike position.These urchins with spines are always composites because the spines break off from the body very quickly after they die.
The scientific description of the Reboulicidaris rebouli can be found
here
.
SPECIES
Reboulicidaris rebouli
LOCATION
Amellago, Morocco
SIZE
2.8" wide (including spines)