Indeterminate Raptor Tooth From Montana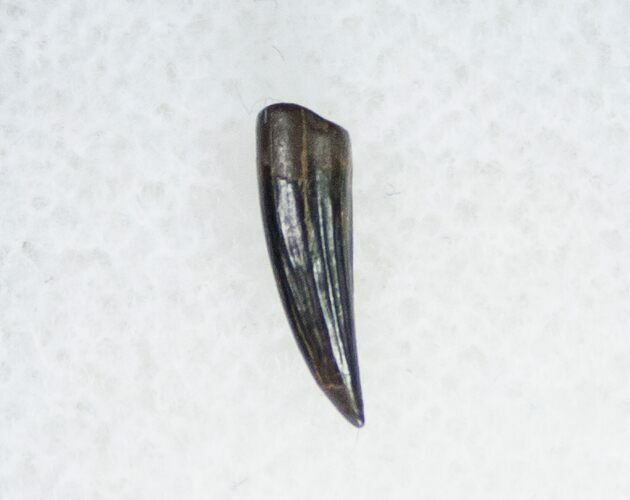 This is a small, but well preserved raptor tooth from the Hell Creek Formation in Carter County, Montana. It's got a nice sharp tip, good enamal and comes in an acrylic display case.
The genus was labeled as Paronychodon by the collector, but many paleontologists consider
Paronychodon a "catch all" genus
for small, raptor teeth that can't be definitively assigned.
LOCATION
Carter County, Montana
FORMATION
Hell Creek Formation