Iredescent Deshayesites Ammonites In Argyllite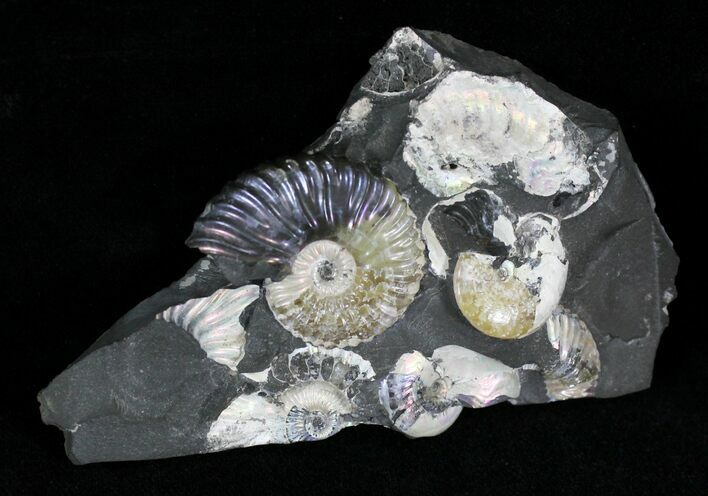 This is a beautiful little piece containing, several iridescent Deshayesites imitator from the Volga River region of Russia. The preservation and preparation of these small ammonites is fantastic. The base of the rock has been cut flat so that it stands up on it's own on a flat surface.
SPECIES
Deshayesites imitator
LOCATION
Volga river, Ulyanovsk region, Russia
SIZE
Largest Ammonite 1.3", Matrix 3.8x2.3"