This Specimen has been sold.
Large 1.55 Inch Pterosaur Tooth - Morocco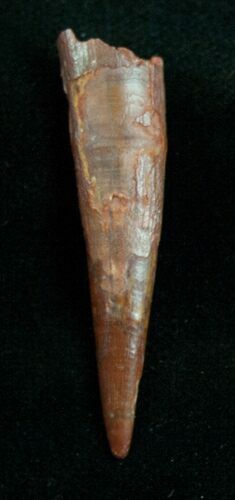 Here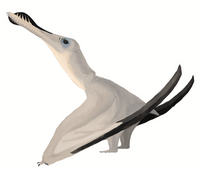 Artists reconstruction of the Pterosaur, Anhanguera. By Matt Martyniuk (Creative Commons)
is a distinctive needle like tooth of a Pterosaur (Anhanguera sp.) from the Cretaceous Tegana Formation of Morocco. It somewhat curved and has great reddish brown enamel preservation. This is a very fine, specimen of a tooth from an extinct Pterosaur.
Anhanguera was not a "true" dinosaur, but rather a pterosaur (flying reptile). It was one of the larger pterosaurs of the Cretaceous period with a maximum wing span of about 15 feet. It primarily ate fish, which I used it's sharp needle like teeth to hold onto.
LOCATION
Taouz, Kem Kem Basin, Morocco
FORMATION
Tegana Formation