This Specimen has been sold.
Large Ammonite Pendant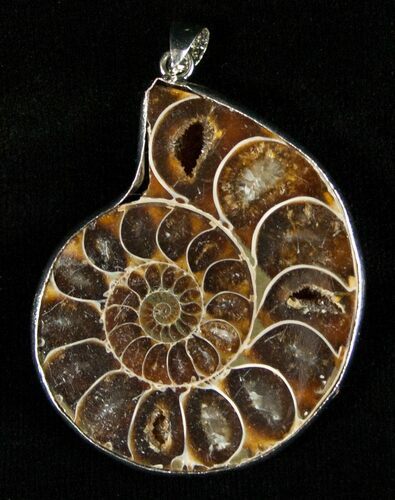 Here is a beautiful pendant featuring a cut and polished, 110 million year old ammonite fossil from Madagascar. The ammonite fossil is 1 3/4 inches tall and the beautiful structure of the inner chambers can easily be seen. Really a beautiful piece of natural history.
LOCATION
Ambatolafia, Mahajanga Province, Madagascar
SIZE
Pendant is 1.8" tall