Large Labiostria Trilobite In Nodule, Pos/Neg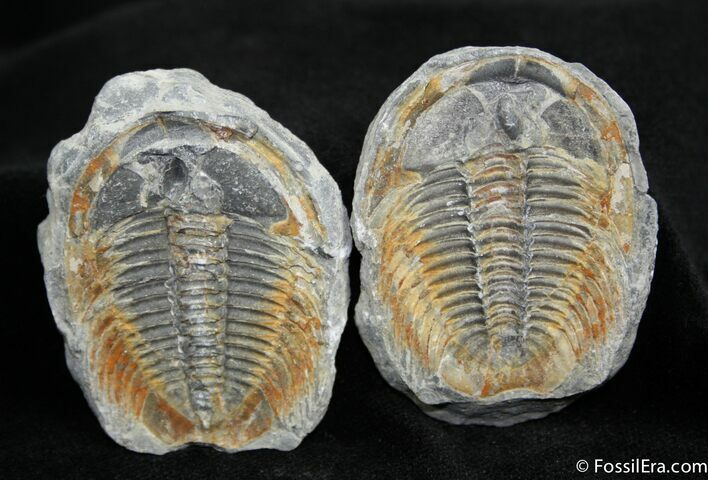 Here is a large example of the Labiostria westropi from the trilobite order Asaphida. It was collected from the shales of the McKay Group near the Bull River in BC. This is very high quality and large example. Like many trilobites from this formation it is preserved within a calcite nodule which was split open to reveal the detailed trilobite.

Collecting is now fairly limited at most of the McKay Group localities and this trilobite is part of a small lot I was able to acquire recently.
SPECIES
Labiostria westropi
AGE
Upper Cambrian

LOCATION
"Site 1" - Bull River, Cranbrook, BC
FORMATION
McKay Group - Elvinia Biozone