March Fossil Giveaway - Walliserops Trilobite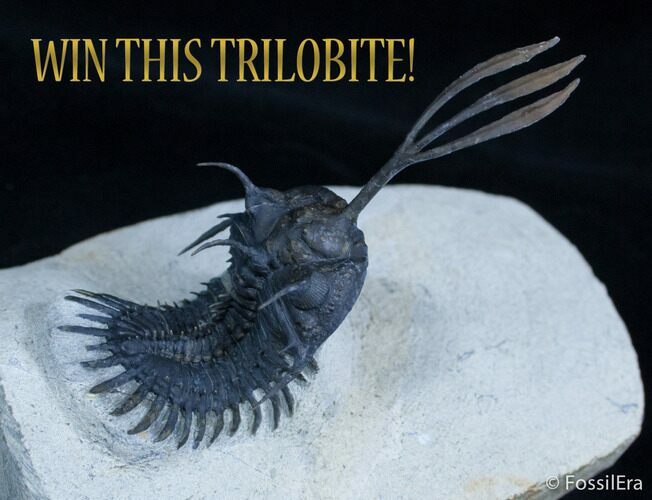 NOW CLOSED (March is Over)... A winner has been randomly selected and notified.
This beautifully prepared Walliserops trifurcatus trilobite is the prize for our March Madness fossil giveaway. Every order placed on FossilEra.com during the month of March gets you an entry to win.
General Rules
1. Each order (one per day) gets you an entry to win.
2. Orders made during March prior to this contest being announced are retroactively entered into the contest.
3. Employees and family members of FossilEra are not eligible to win.
4. Winner will be chosen at random within the first week of April, and will be contacted using the contact information supplied with their order.
About The Prize
The prize is an authentic "trident nosed" Walliserops trifurcatus trilobite from the Devonian of Morocco. The bizarre trident has been prepared free standing, as well as all 40 of the spines along it's back. There is very minimal restoration to the trilobite, just some minor touchups to fix some shell damaged during collection and preparation. 40+ hours of preparation work under microscope went into cleaning this gorgeous specimen.
If your curious on how spines like that are preserved after nearly 400 million years,
this blog post
will answer your question.
SPECIES
Walliserops trifurcatus
AGE
Devonian

LOCATION
Foum Zguid Morocco