Massive 12 Inch Wide Ammonite With Stands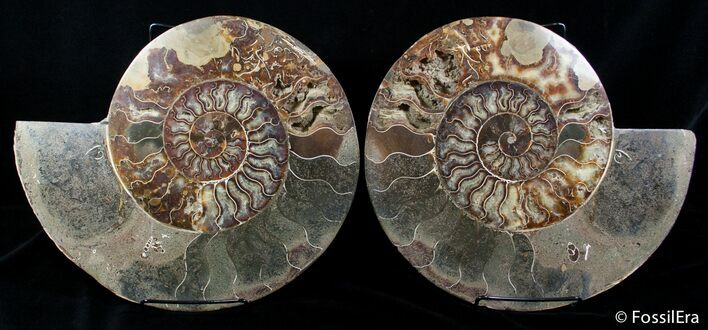 This is a massive cut and polished Cleoniceras ammonite fossil from the Cretaceous of Madagascar. It is just under a foot wide, and it is rare for these ammonites to reach this size.
It has beautiful
agate
filled chambers separated by white calcite and several deep crystal lined pockets. Most of the larger ammonites do not have this nice of coloration. If you look about six inches down from the opening to the shell you can even see a cross section of another fossilized shell which would have been in the mud which will this ammonite.
Both halves of the ammonite are included along with metal display stands.
LOCATION
Ambatolafia, Mahajanga Province, Madagascar