Natural Double Asaphus Cornutus Trilobite Specimen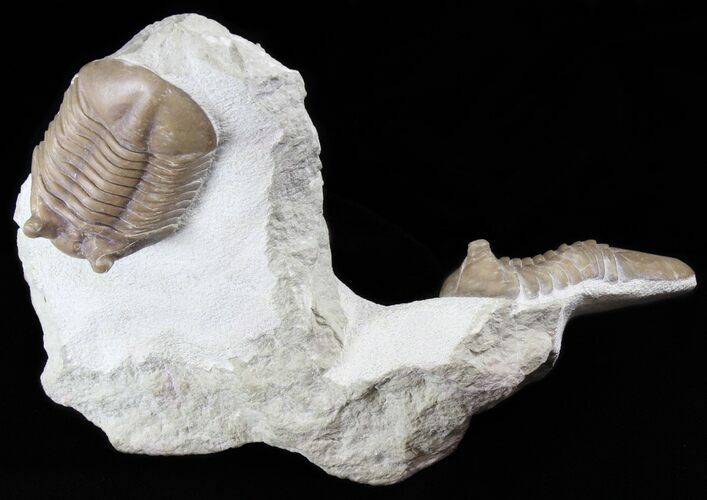 This is a natural, double specimen of Asaphus cornutus from the Wolchow River region near St. Petersburg Russia. The carmel colored shell on these Russian asaphids is amazing and this example is no exception. It's very inflated and three dimensional looking like it's in the process of crawling of the rock. The preparation is masterful exposing all of the minute shell detail.

Like basically all of Russian Asaphus trilobites there is some shell restoration. The shell tends to flake pretty badly during collection. There doesn't appear to any large areas of restoration, mostly smaller patches, particularly along repaired cracks and on the tails.


LOCATION
Vilpovitsy quarry, St. Petersburg region, Russia