New Species Of Morocconites? Trilobite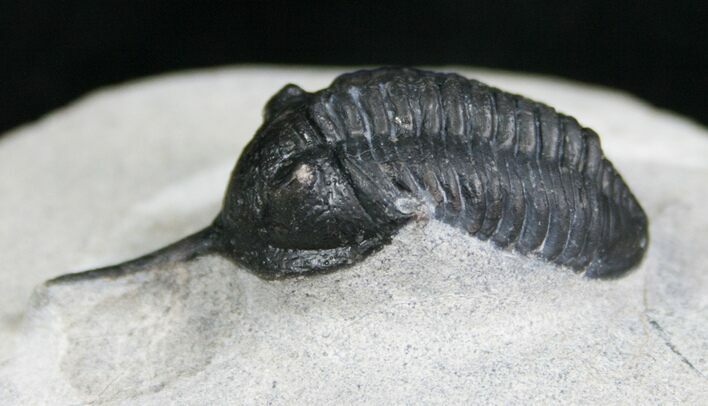 This is a rare new species of phacopid trilobite was just discovered within the past year or two and currently is being described. There have only been a handful of complete specimens made available on the commercial market. It appears to be a undescribed species of Morocconites which comes from a different horizon than Morocconites malladoides. This trilobite has a much longer and thinner rostrum than the Morocconites malladoides. The few examples I have seen have also been significantly smaller than Morocconites malladoides, mostly around 1 to 1 1/2 inches in length.

This specimen is nicely preserved, and well prepared. There is repaired crack running through the head of the trilobite and down the right side but otherwise NO RESTORATION.


AGE
Lower Devonian

LOCATION
Jebel Issoumour, Morocco
FORMATION
Tazoulait Formation