Orygmaspis Contracta Trilobite, Upper Cambrian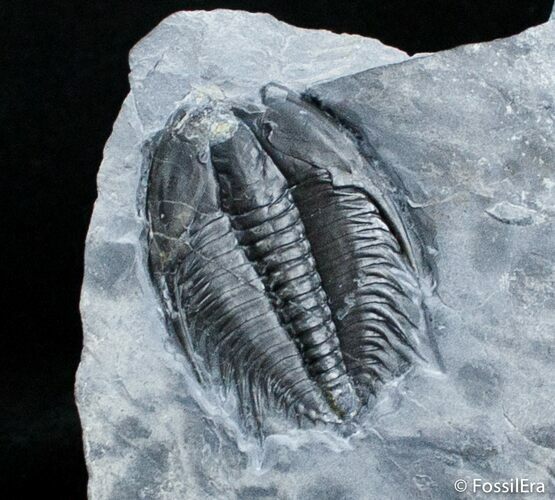 Here is an unusual and rarely offered Upper Cambrian trilobite, Orygmaspis contracta. It comes from the McKay Group in Southern British Columbia. This example is 1.3 inches in length, and fairly well preserved except for some missing shell on the top of it's head and on the tail.

Finding specimens of Orygmaspis with both cheeks and this nicely articulated is tough. It was painstakingly prepared using air abrasives under microscope, a task that was made extremely difficult due to it's tissue paper thin shell. Access to the collecting localities where these are found is fairly limited.

SPECIES
Orygmaspis contracta
AGE
Upper Cambrian

LOCATION
"Site 1" - Bull River, Cranbrook, BC
FORMATION
McKay Group - Elvinia Biozone