Fossil "Mako" Shark Teeth In Rock - Bakersfield, California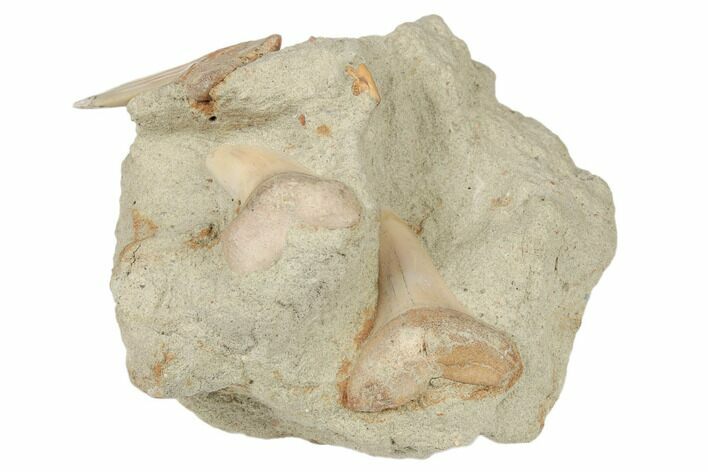 This phenomenal specimen is an association of three shark teeth from two separate species: Carcharodon (Isurus) planus and Carcharodon (Isurus) hastalis. The specimen was collected from the Middle Miocene, Temblor Formation in Kern County, California; an area notable for its abundance of C. planus teeth and the occasional
Megalodon
tooth. There are two C. planus teeth present that measure 1.6" and 1.5", and a single C. hastalis tooth that measures 1.6".
The exact classification of these teeth has been hotly debated for several decades. Historically these teeth have been classified as a Mako shark (Isurus planus or Cosmopolitodus planus) but more recent research has suggested they fall into the white shark lineage (Carcharodon planus) You can read more about this
here
.
SPECIES
Carcharodon (Isurus) planus & Caracharodon (Isurus) hastalis
LOCATION
Kern County, California
FORMATION
Temblor Formation, Round Mountain Silt Member
SIZE
Largest Tooth 1.6", Rock 4.3 x 3.8 x 2.8"