Pair of Parkinsonia Ammonites on Rock - Germany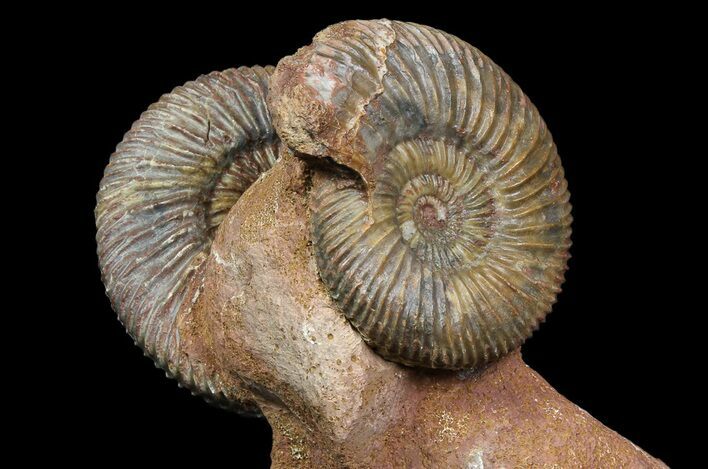 This is a very beautiful pair of Parkinsonia ammonites from Sengenthal, Germany. These Jurassic aged ammonites are still partially embedded in the rock from which they were removed. The rock has been prepped to allow for beautiful aesthetic presentation of both ammonites. The base of this rock is flat and allows for aesthetic presentation without the assistance of a stand.
The ammonites measure 2.9" wide and 2.7" wide, and the "sculpture" is 4.2" tall.
LOCATION
Sengenthal, Germany