Partial Fossil Rhino Tooth (Teleoceras) - Florida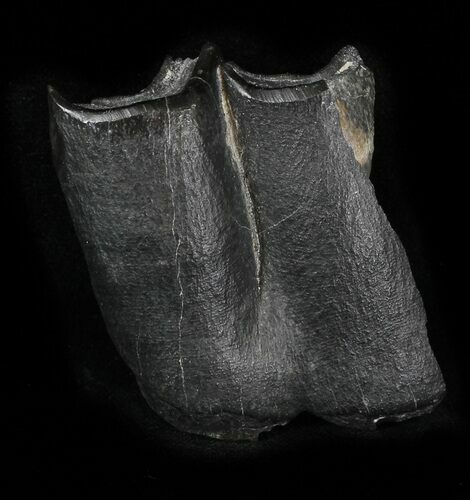 This is a partial tooth of the extinct, short-legged rhino Teleoceras proterum. It is Miocene in age and was collected in Florida.

Teleoceras was among the largest mammals that roamed prehistoric North America. It lived in water much like a modern hippopotamus. It ranged from Florida to the West Coast from about 17 million years ago until about 4.5 million years ago. Morphologically, Teleoceras looked a lot like modern hippos, with large, squat bodies and short legs. Its semi-aquatic lifestyle, first suggested by its body shape, has been disputed by some researchers. But evidence preserved in fossil teeth now indicates Teleoceras did spend much of its life in the water.


SPECIES
Teleoceras proterum
AGE
Late Miocene