Partial Raptor Claw - Tegana Formation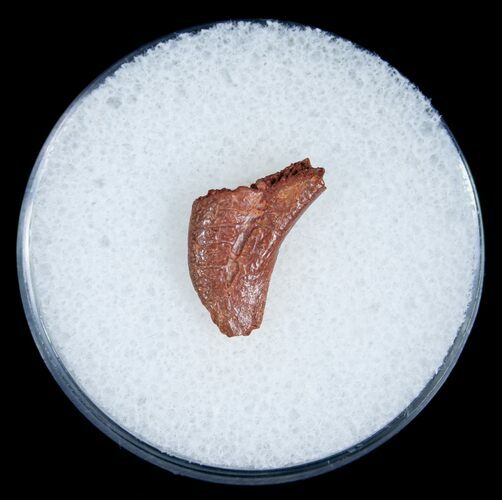 This is a partial hand claw of a small theropod dinosaur, commonly referred to as a raptor. It was found in the Tegana Formation which is approximately 100 million years old. It comes in an acrylic jewel case.

There are a several species/genus of small theropod dinosaurs (commonly referred to as raptors) in the Tegana Formation including a Dromaeosaur and a Abelisauid like dinosaur. Unfortunately the scientific work has yet been undertaken to describe them mainly due to lack of articulated bone material having been discovered, so an exact genus/species ID is impossible. While teeth of these small raptors are common in the Tegana Formation, claws are rare finds.
SPECIES
Unidentified Raptor
LOCATION
Taouz, Kem Kem Basin, Morocco
FORMATION
Tegana Formation