Perfectly Inflated Cryptolithus Trilobite - Pennsylvania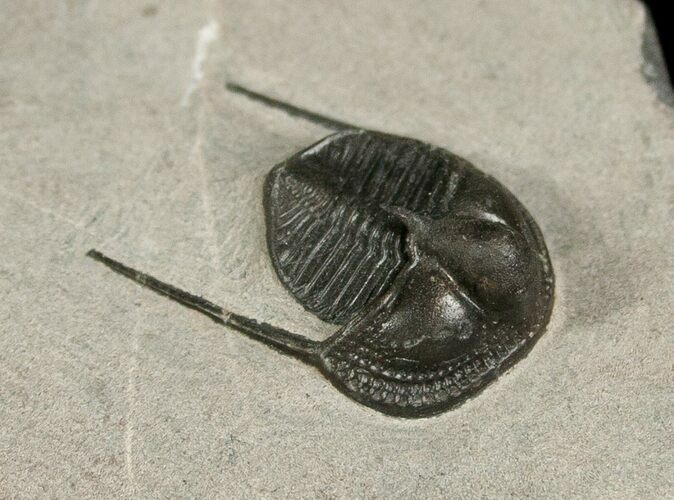 This genus of trilobite is mainly known from poorly preserved and flattened examples found in shale. Very few people have seen a perfectly inflated Cryptolithus preserved in limestone. This amazing specimen comes from the Trenton Group and was collected at a location in Bradford County, Pennsylvania. Only a few of these stunning trilobites were found, and there are very few preparators that can extract a specimen of this quality from the hard limestone. Even the free-standing occipital spine is present and completely natural.

Just check out the side profile of this trilobite in the second image to see how 3D it is.
SPECIES
Cryptolithus tessellatus
AGE
Ordovician

LOCATION
Bradford County, PA
SIZE
.85" long, .61" Body Only