Permian Branchiosaur Fossil - With Case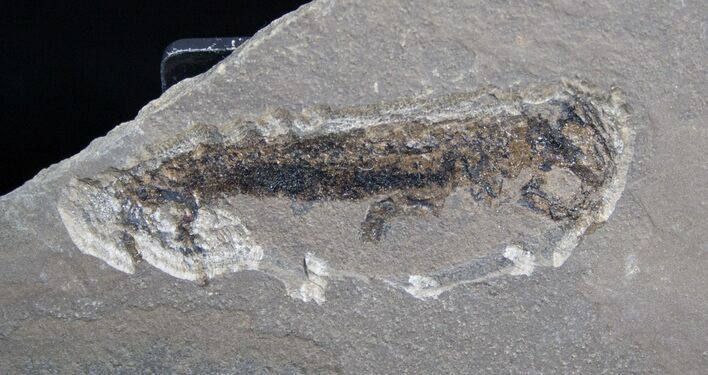 This is a fossil of a Branchiosaur, a primitive amphibian during the Permian period, some 280 million years ago. Branchiosaurs were likely semi aquatic and represent one of first animals to move onto the land. It was collected from the Pfalz region of Germany. The region is now closed permanently to collecting, though there is a considerable number of these fossils on the market from previous collecting.

The head can be seen on the right side of this fossil with the two eye sockets visible and the tail is on the left.


SPECIES
Apateon pedestris
FORMATION
Pfalz formation