2.5" Prone Asaphus Lepidurus Trilobite - Russia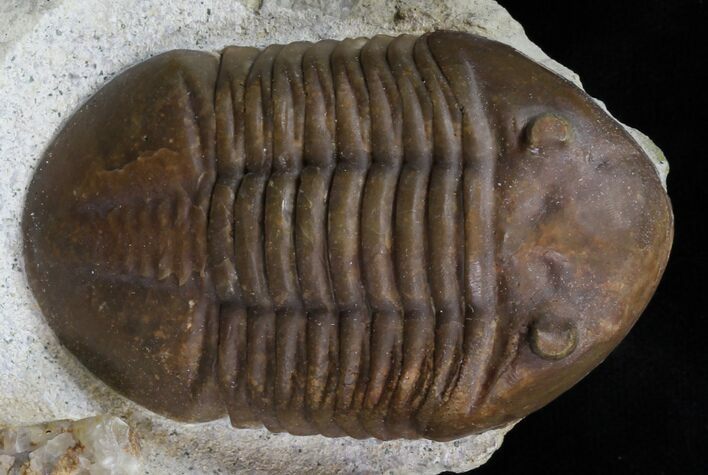 This is a good-sized specimen of the Ordovician trilobite Asaphus lepidurus. It was collected from the Putilovo quarry in the St. Petersburg region of Russia. It's just over 2.5" long and is light out nice and prone. The rock has been sawed flat at the base so that it displays aesthetically without the need for a display stand.

Like nearly all of the trilobites from these layers there is some shell restoration as the shell tends to flake during collection. There is some shell restoration on the front of the head, the top of the last few axial rings and a few pleural tips on the right side.


SPECIES
Asaphus lepidurus
LOCATION
Putilovo quarry, St. Petersburg region, Russia