Prone Lochovella (Reedops) With Huntonia Negative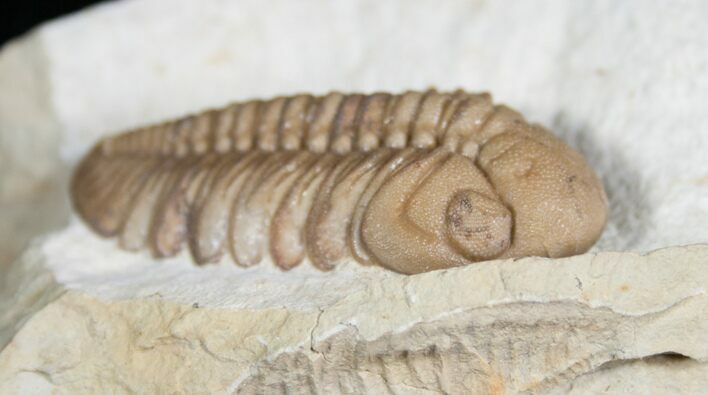 This is a beautiful Lochovella (Reedops) deckeri from the Lower Devonian Haragan Formation of Oklahoma. This comes from the famous Black Cat Mountain site and was collected and prepared by the master himself, Bob Carroll. It's nicely laid out on the rock and 1.8 inches long. Right next to it is a negative of a 2+ inch long Huntonia trilobite which I'm sure turned out as a beautiful bug.

All of the minute surface detail can easily been seen including the many beautiful eye facets. It's carmel colored shell contrasts very well against the natural matrix of the Haragan Formation which has been expertly sculpted to best display this amazing trilobite.

SPECIES
Lochovella (Reedops) deckeri, Huntonia huntonensis
AGE
Lower Devonian

LOCATION
Black Cat Mountain, Clarita, Oklahoma
FORMATION
Haragan Formation