Rare, 1.02" Serrated, Torvosaurus Tooth Tip - Colorado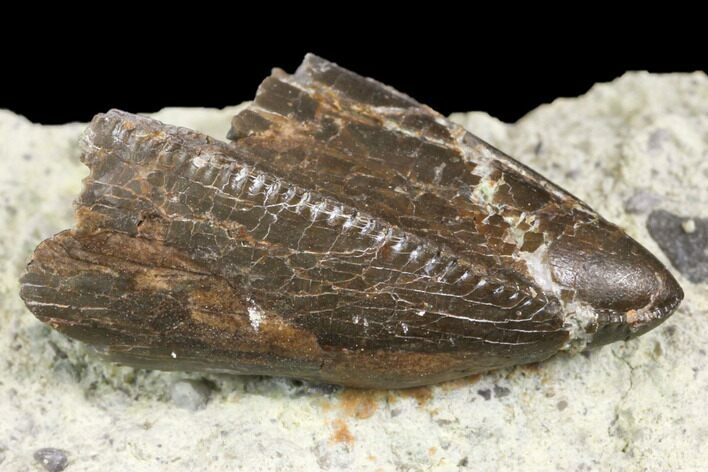 This is a rare, 1.02" long, serrated tip to a Torvosaurus tooth collected this past summer. It comes from the Morrison Formation at our partners private quarry East of Dinosaur, Colorado. Torvosaurus is the largest and one of the rarest of the Morrison Formation theropods with only a single complete specimen having been recovered. It's teeth are distinguishable, not just from their giant size, but they have much coarser serrations than those of Allosaurus.

This is just the tip of what would have been a fairly large tooth. While the tooth has some compression the coarse serrations are present. It was left in its natural position on the sandstone.

LOCATION
Dinosaurs Of America Quarry, Dinosaur, Colorado
FORMATION
Brushy Basin Member, Morrison Formation
SIZE
1.02" long (straightline)