Rare, 1.57" Serrated, Marshasaurus Tooth - Colorado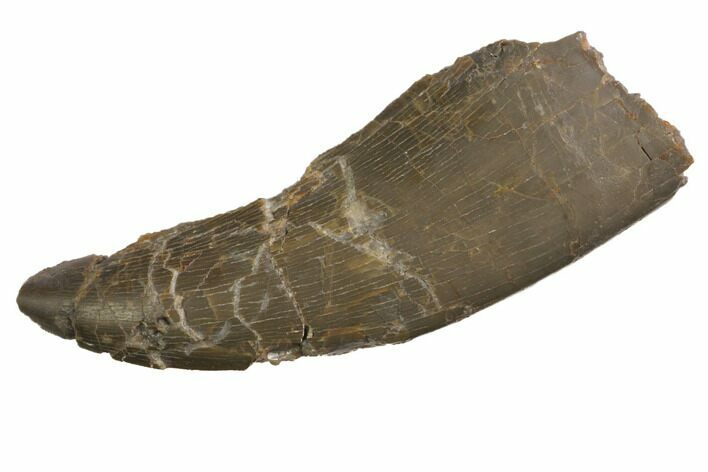 This is a rare, 1.57" long Marshosaurus tooth collected this past summer. It comes from the Morrison Formation at our partners private quarry East of Dinosaur, Colorado. The tooth has some extensive fracturing and repair in the upper half.
Marshosaurus teeth are quite rare, and can be distinguished by having serrations that only run halfway down the length of tooth tooth on the front edge, while the run the entire length of the tooth on the other edge.
Marshosaurus is a genus of medium-sized Megalosaur from the Late Jurassic, Morrison Formation. n 2010, Gregory S. Paul estimated its length at 4.5 meters (15 ft) and its weight at 200 kilograms (440 lb). It's one of the rarer theropods in the Morrison Formation with only a single partial specimen having been recovered.


SPECIES
Marshosaurus bicentesimus
LOCATION
Dinosaurs Of America Quarry, Dinosaur, Colorado
FORMATION
Brushy Basin Member, Morrison Formation
SIZE
1.57" long (straightline)