This Specimen has been sold.
Rare, 2.2" Asaphus Holmi Trilobite - Russia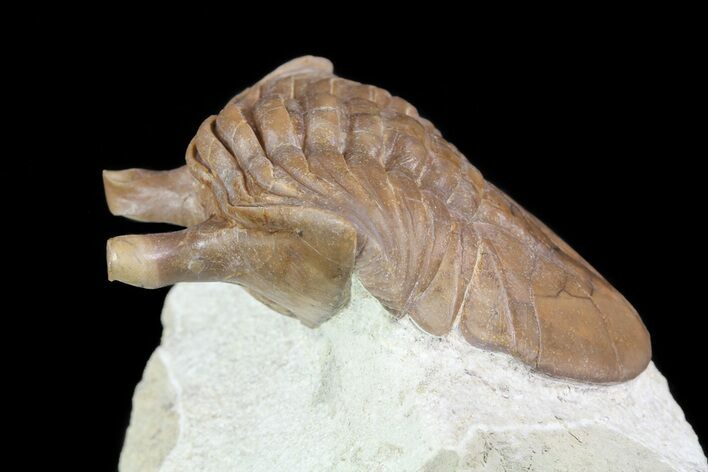 This is one of the harder to find Asaphid trilobites from the St. Peterburg region of Russia, Asaphus holmi . It's got some of the longer stalk eyes of the Asaphus, though not as long as Asaphus kowalewskii. This specimen is slightly curled but would be about 2.2" long if outstretched. Shell restoration is pretty minimal and along the repaired crack running up the right hand side of the trilobite.
LOCATION
Krasnoe Selo, St. Peterburg region, Russia
SIZE
About 2.2" around the curve