This Specimen has been sold.
Rare Hoplocaphites spedini - Exceptional Specimen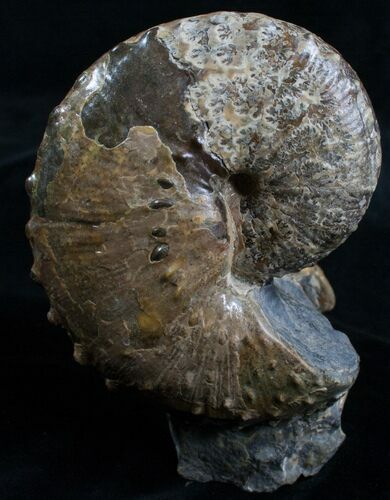 This is a exceptional specimen of a rare Fox Hills ammonite, Hoploscaphites spedini. The ammonite is 4 1/2 inches wide and the hard concretion it was found in has been sculpted to create an impressive, free-standing display. There is a second small ammonite also preserved on the same matrix. The Hoploscaphites is in superb shape and it's distinctive suture pattern is beautifully displayed. A real collectors piece.
SPECIES
Hoploscaphites spedini
LOCATION
Corson County, South Dakota
FORMATION
Fox Hills Formation