Rare Minicryphaeus Giganteus Trilobite - 2.35"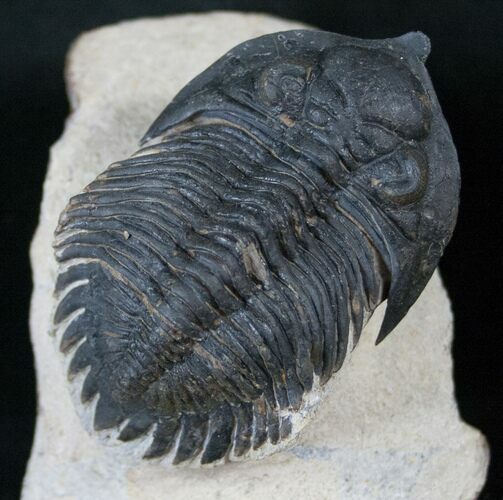 This is a large example of a new species of Asteropyginae which was just described in a paper published in 2014. It is now known as Minicryphaeus giganteus, and is similar to the Pseudocryphaeus trilobites from Morocco, only several times as large.
This specimen is 2.35 inches long and has great eye facet preservation. There is some missing shell and some minor shell restoration on the tail.
Link to the paper describing this species
SPECIES
Minicryphaeus giganteus
LOCATION
Tafraout, Morocco