Rare Partial Bird Fossil - Green River Formation, Wyoming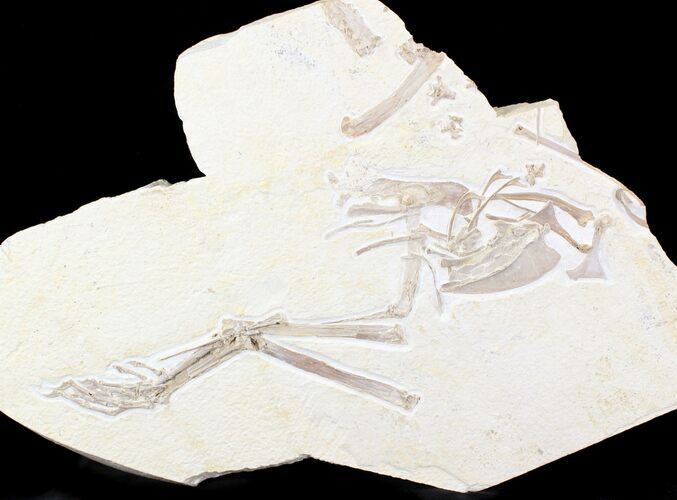 This is a very rare offering, it's a partial fossil bird from the Green River Formation in Wyoming. This was a part of an old fossil collection purchased a number of pieces from and had reprepared. While birds are an extremely rare component of the fauna, nearly 30 different families of birds have been identified from the Green River Formation. Given the partial state of this fossil, I'm unable to provide a more precise ID on the specimen.

Both legs and feet are well preserved, as is several ribs, the breastbone, and a few vertebrae. The leg and foot measure about 9" in length. Take a look at the closeups of the feed to see the detail. While there are repairs to the matrix there is no restoration on the specimen itself.


LOCATION
Kemmerer, Wyoming
FORMATION
Green River Formation