This Specimen has been sold.
Super Rare, Snout Nosed Spathacalymene Trilobite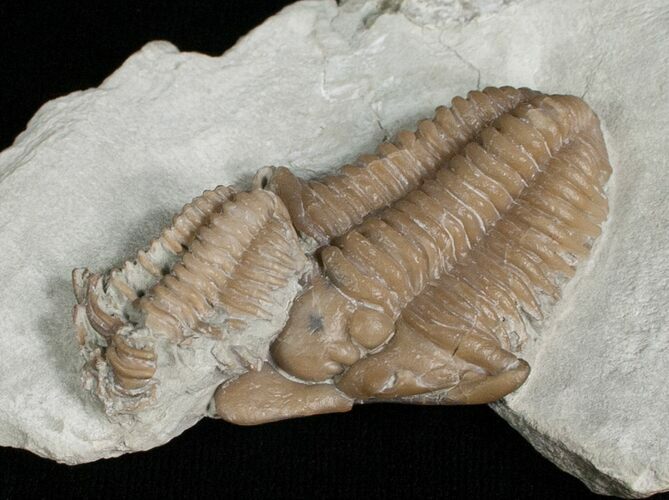 This is an extremely rare Silurian trilobite from the Osgood Formation in Indiana, Spathacalymene nasuta. This trilobite has a distinctive snout projection off the front of the glabella that may have been used to stir up sediment for feeding. This trilobite is known from only a handful of complete specimens and this is a nice one. The only other example I know of sold online was tiny, less than half an inch.

The trilobite itself is 1.74" long, very 3D and has beautiful carmel colored shell. There is a second smaller "Spath" sitting just above the right side of it's head.
SPECIES
Spathacalymene nasuta
AGE
Silurian

LOCATION
Ripley County, Indiana
FORMATION
Osgood Formation
SIZE
Larger trilobite 1.74"