Rare Type of Mrakibina Associated With 2 Cornuproetus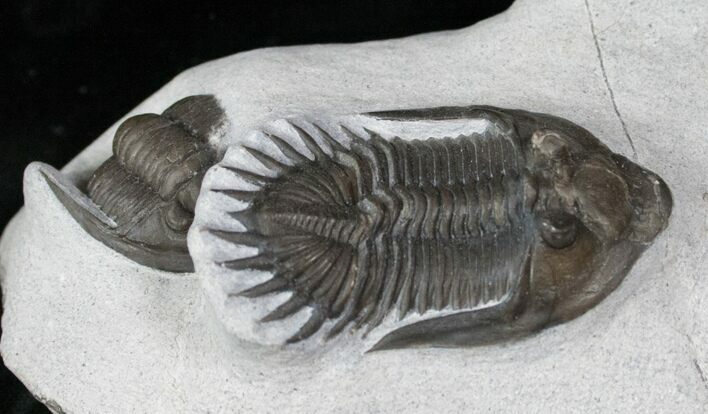 This is a beautiful association of a rare type of Mrakibina which to my knowledge is still undescribed with two good size Cornuproetus cornutus trilobites. The Mrakibina is 2.15" long and both of the Cornuproetus specimens are about 1.2" While the Mrakibina cattoi is fairly common this is the first example I have had of this type.

The preparation on this piece has been masterfully done and all of the specimens have great shell detail. The only restoration is some minor touchups along the repaired cracks running through the trilobites (left side of Cornuproetus, and front of head on Mrakibina).
SPECIES
Mrakibina sp. & Cornuproetus cornutus
AGE
Middle Devonian

FORMATION
Tabounaklouf Formation
SIZE
Mrakibina is 2.15" long