Reddish Crotalocephalus Trilobite (Not Gibbus) - 3"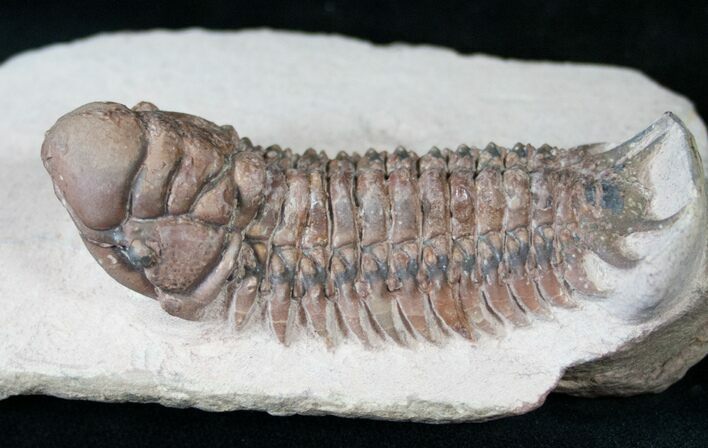 Do not confuse this with the common trilobite Crotalocephalina gibbus frequently seen for sale. This is a different genus that comes from the area near Lghaft, Morocco. The pygidial (tail) spines are distinctly different.

The specimen is quite large at 3" long, laid out prone the preparation work is nicely done. There is no restoration on this specimen.
SPECIES
Crotalocephalus sp.
FORMATION
Lhandar Formation