Serrated, 1.1" Theropod (Deltadromeus?) Pre-Max Tooth - Morocco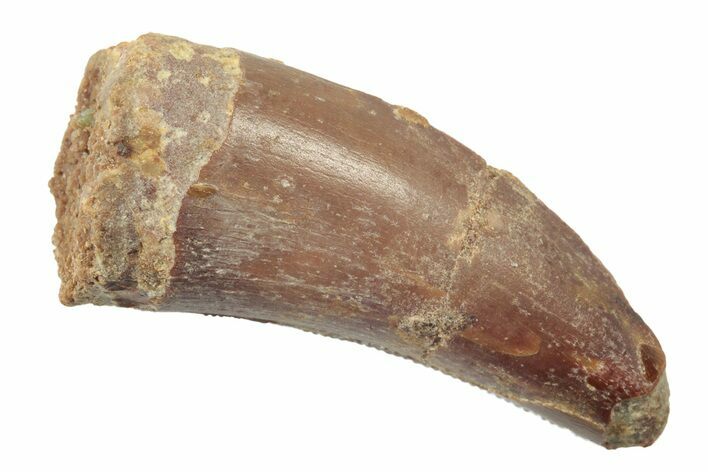 This is a serrated, 1.1" pre-maxillary tooth of a theropod (Deltadromeus or Dromaeosaur?) dinosaur from the Kem Kem Beds of Morocco. Due to the lack of skull material known from this formation, it's impossible to provide definitive genus identification.
This type of tooth has a unique morphotype rarely found in the Kem Kem deposits. They usually measure between .5" and 1" long, have prominent serrations along the distal carinae, small serrations that are typically worn along the mesial carinae, and a very round base. The mid-line of their distal edge often contains an average of 14 to 17 serrations per 5mm, varying based on size of the tooth.
Comes in an acrylic display case.
There is a repaired crack through the tooth and the enamel has chipped away in spots.
SPECIES
Deltadromeus or Dromaeosaur?
LOCATION
Taouz, Kem Kem Basin, Morocco