Serrated, 1.46" Allosaurus Tooth - Colorado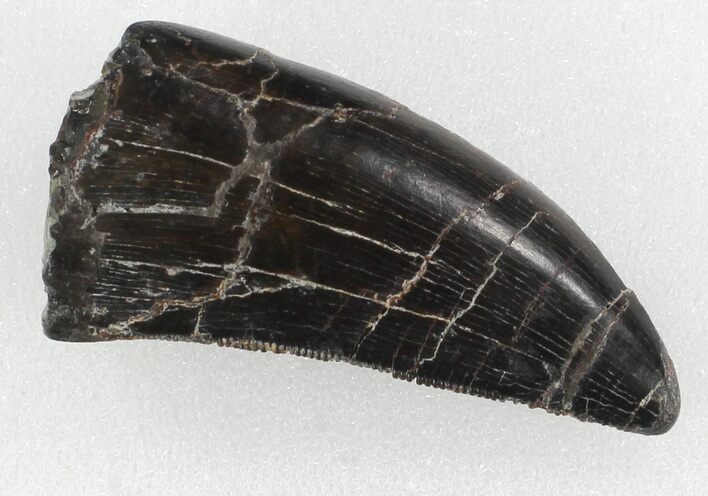 This is a very nice, serrated 1.46" long tooth of Allosaurus fragilis from the Skull Creek Quarry near Dinosaur, CO The tooth is nice and robust in cross section with good serrations on the inner edge. The enamel is beautifully preserved on one side, but on the reverse it shows signs of river wear prior to fossilization. Very minor feeding wear to the tip. One repaired crack with a small, gap fill but in general a very nice tooth.
This tooth comes from what is being called the "Salt & Pepper Layer" in the quarry. A meter and a half thick sandy layer which probably represents a river channel deposit. It mostly contains isolated teeth and tumbled bone fragments. The quarry is also the location of the recently announce
"Elvis" Torvosaurus find
.
SPECIES
Allosaurus fragilis
LOCATION
"Salt & Pepper Layer", Skull Creek Quarry, Dinosaur, CO
FORMATION
Morrison Formation
SIZE
1.46" long (straightline)