Serrated Fossil Great White Shark Tooth - 2.32"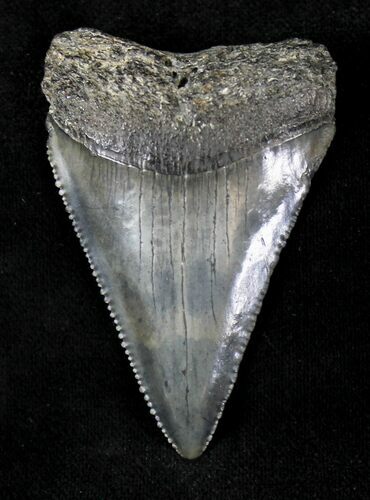 This is a fossil great white shark tooth, Carcharodon carcharias. It comes from the Hawthorn Formation in South Carolina which is Miocene in age. The serrations are still sharp along the edge of the blade. These fossil great white teeth are MUCH rarer than the
Megalodon
teeth which they are associated with.
This specimen is quite large at 2.32" long and nicely preserved. The majority of the root is intact, which is somewhat unusual. The serrations are sharp along the right side of the blade, though a little worn on the left.
SPECIES
Carcharodon carcharias
FORMATION
Hawthorn Formation