Spectacular 1.26" Juvenile T-Rex Tooth - North Dakota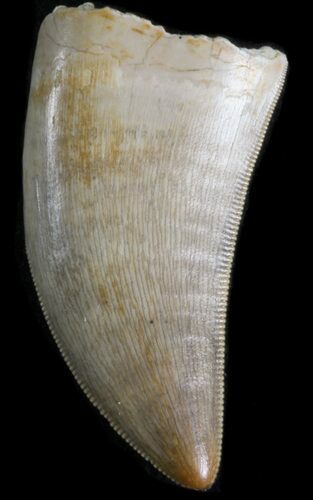 This is an absolutely stunning 1.26" long tooth of a juvenile Tyrannosaurus rex (T-Rex). The tooth was collected this past fall from one of our partners new leases near Bowman, North Dakota. There is a lot of debate about the classification of Nanotyrannus and T-Rex but most collectors would consider this a true T-Rex tooth due to it's much more robust nature.
Nearly flawless enamel, serrations and tip. No restoration or repair. Comes with a
floating frame display case
. They don't get any nicer than this beauty.
SPECIES
Tyrannosaurus rex
LOCATION
Bowman, North Dakota
FORMATION
Hell Creek Formation
SIZE
1.26" long (straightline)