Spiny Lichid Trilobite Leonaspis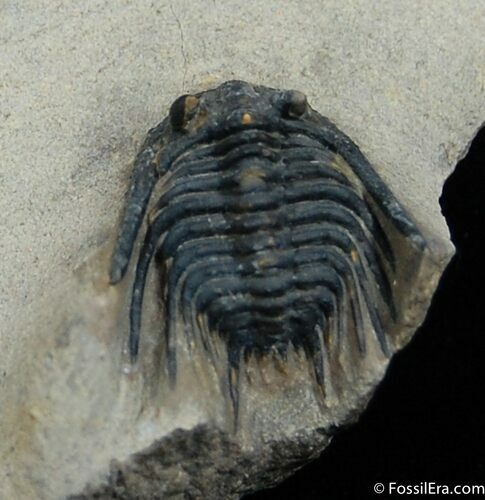 Here is a spiny Leonaspis trilobite of the family Odontopleuridae. It comes from the Hamar Laghdad Formation in the Morocco. It is very similar to the species of Kettnersapis found in the Haragan Formation of Oklahoma.

The dramatic spines are well preserved, you can see the small stalk eyes poking up above it's head. There has been no restoration done on this trilobite.
FORMATION
Lhandar Formation