This Specimen has been sold.
Sterling Silver Elrathia Trilobite Earrings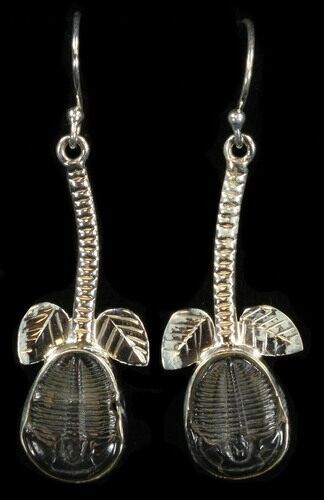 This is a pair of finely crafted, sterling silver earrings featuring authentic Elrathia kingii trilobite fossils. These trilobites are 505 million years old and come from the Wheeler Shale of Western Utah. Trilobites are an extinct marine arthropod that dominated the seas for over 200 million years. They had a hard shell which is commonly preserved as a fossil.
LOCATION
House Range, Utah