This Specimen has been sold.
Sweet Illaenus Tauricornis Trilobite - 2.05"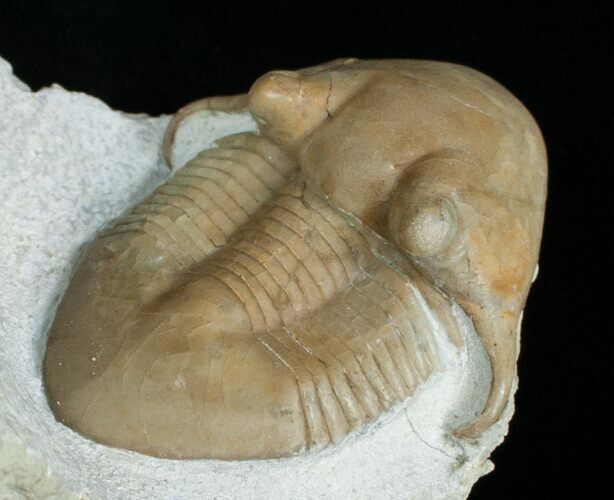 This is a exquisite example of the Middle Ordovician trilobite Illaenus tauricornis. It comes from the Vilpovitsy quarry near St. Petersburg, Russia and is nicely prepared. It's just over 2 inches long, very inflated and the matrix has been sculpted so it displays very aesthetically.

Like nearly all trilobites from these quarries there is some shell restoration due to shell that flakes off during collection when the rock is broken but it's much less than most in this specimen. There is maybe 3% restored shell, mostly on the right free cheek and a patch on the tail. Killer specimen!
SPECIES
Illaenus tauricornis
LOCATION
Vilpovitsy quarry, St. Petersburg region, Russia