Small Raptor Claw - Tegana Formation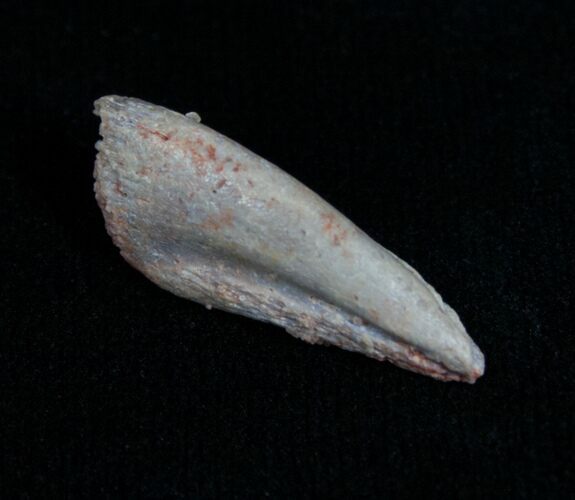 This is an toe claw bone of a small theropod dinosaur (raptor) from the Cretaceous aged Tegana Formation of Morocco. The Tegana Formation is famous for producing a very diverse Upper Cretaceous dinosaur fauna including monsters such as Spinosaurus and Carcharodontosaurus.

Dinosaur claws are rare in the fossil record. Hundreds if not thousands of teeth are found for every claw.
SPECIES
Unidentified Theropod
LOCATION
Taouz, Kem Kem Basin, Morocco
FORMATION
Tegana Formation